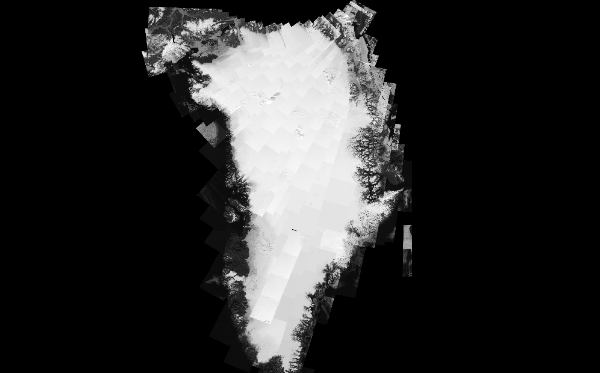 Supra-glacial Lakes From Above
Supraglacial lakes can be studied by means of the combination of visible and near-infrared spaceborne data. In this study, we report results regarding the comparison between melt-lake surface and volume trends derived from the Advanced Spaceborne Thermal Emission and Reflection Radiometer (ASTER) and from the Moderate Resolution Imaging Spectroradiometer (ModIS) sensors over the Greenland western margin. The comparison highlights advantages and disadvantages in studying supraglacial lakes and it provides a tool for monitoring the evolution of supraglacial lakes over the past ten years.
Presenting the Algorithm
Senior Defense
As part of my senior thesis I presented an introduction to the mechanisms of melt lakes and moulins in the Greenland ice sheet. Check out the presentation slides here.