Research & Analysis for Resilience
As a senior analyst in New York's Governor's Office of Storm Recovery I mined, cleaned, and analyzed data; found business solutions for my program; and prepared policy and research reports that were presented to federal, state and local agencies, the press, local communities, and other stakeholders.
I also worked on research on incentivizing participation in voluntary buyout programs which was presented at conferences and in the process of being published.
Strategic Land Use Planning
As Senior program manager and interim director I managed operations, staff, vendors, and reporting of the ~$480M Buyouts & Acquisitions program. I represented the program and agency at public events to engage community members, Worked with other federal, state and local agencies, as well as non-profits and civics associations to meet program goals, and made policy and programmatic decisions within the context of federal, state and local regulations to benefit the program participants and impacted communities.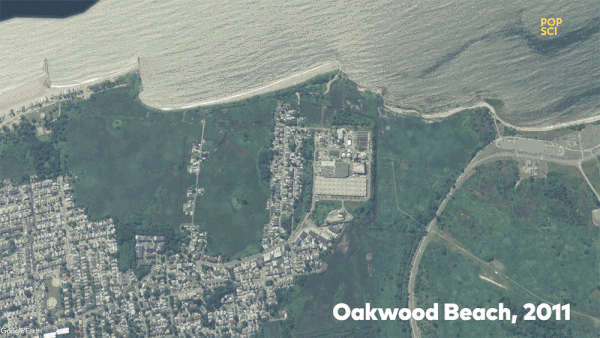 What is Managed Retreat?
Learn more about this adaptation strategy of removing people and assets from high risk areas in my write up about it in the 5th Anniversary Report of Hurricane Sandy.